You may love the home you're in, but after years of living there, it's easy to spot the areas you'd like to change. If you're ready to get the most out of your home and refresh its appeal to something more modern and accommodating, Renaissance Renovations can help. We're more than just masters of home improvement in Bozeman, MT—we're your full-service remodeling experts.
Kitchen Remodels
The kitchen is one of the biggest contributors to your home's value and it's a room with limitless possibilities. If your kitchen hasn't been updated in a decade or more, kitchen remodeling in Bozeman, MT could go a long way towards improving your home's value and versatility.
Our team specializes in kitchen remodels, helping you bring a vision of luxury to life in this all-important room. Let us tackle the essentials—flooring, countertops, cabinets, fixtures and appliances—as well as design aesthetics like lighting, layout and more. Whether you love to cook or just use your kitchen as the central meeting point for your home, we'll turn it into a space you love to occupy.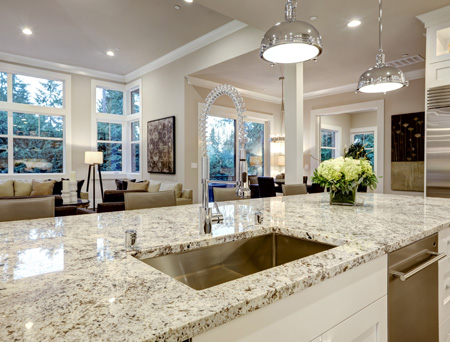 Bathroom Renovations
You use your bathroom every day—make sure it's a room that exudes comfort and care. Through bathroom remodeling in Bozeman, MT, we'll address every defining component of this important space, including flooring, countertops, cabinets and lighting. As tub and shower experts, we can also provide you with value-add improvements such as custom tiling and more. We'll turn your bathroom into one of the most luxurious spaces in your home.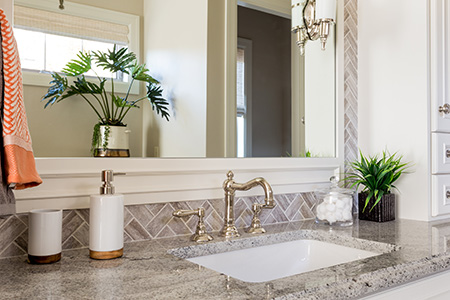 Enhance Your Home
Does your bathroom feel like it's stuck in the 1970s? Is your kitchen feeling cramped and crowded, with no place for storage? From the floors to the lights, countertops to unique design features, Renaissance Renovations is ready to reinvigorate your kitchen or bathroom through complete remodeling services.
Reach us today at (406) 404-6212 for more information about our abilities or to schedule a consultation with one of our talented craftsmen. We'll help you plan the perfect remodel—one that adds value, ambiance and comfort to your living space.